Author:
Kewlnewmediasolutions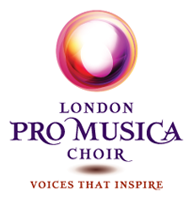 Auditions
News
Congratulations to Natalie Fasheh on winning the KFCCS for 2022.   Paul Grambo, our new Artistic Director,  presented this award to Natalie at our concert on June 4th, 2022 entitled "Celebrations and Light" at St. James Westminster Anglican Church.   Natalie conducted one piece on the concert agenda that evening. LPMC was delighted to welcome Natalie back
Read More »
News
Some photos from our "Reflections: A Prayer For the Planet" concert on Sunday, March 27, 2022.
Read More »